A
digital banking

company.

Visit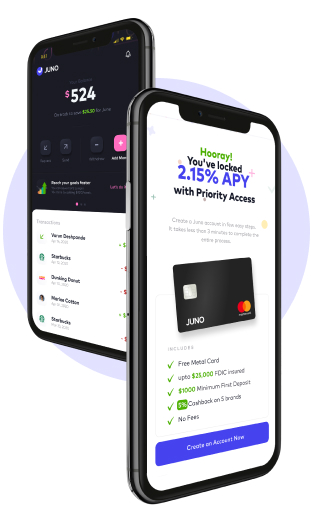 OnJuno is a digital banking company that launched their platform in the US in 2020, backed by investors that include Sequoia Capital's Surge and Polychain Capital.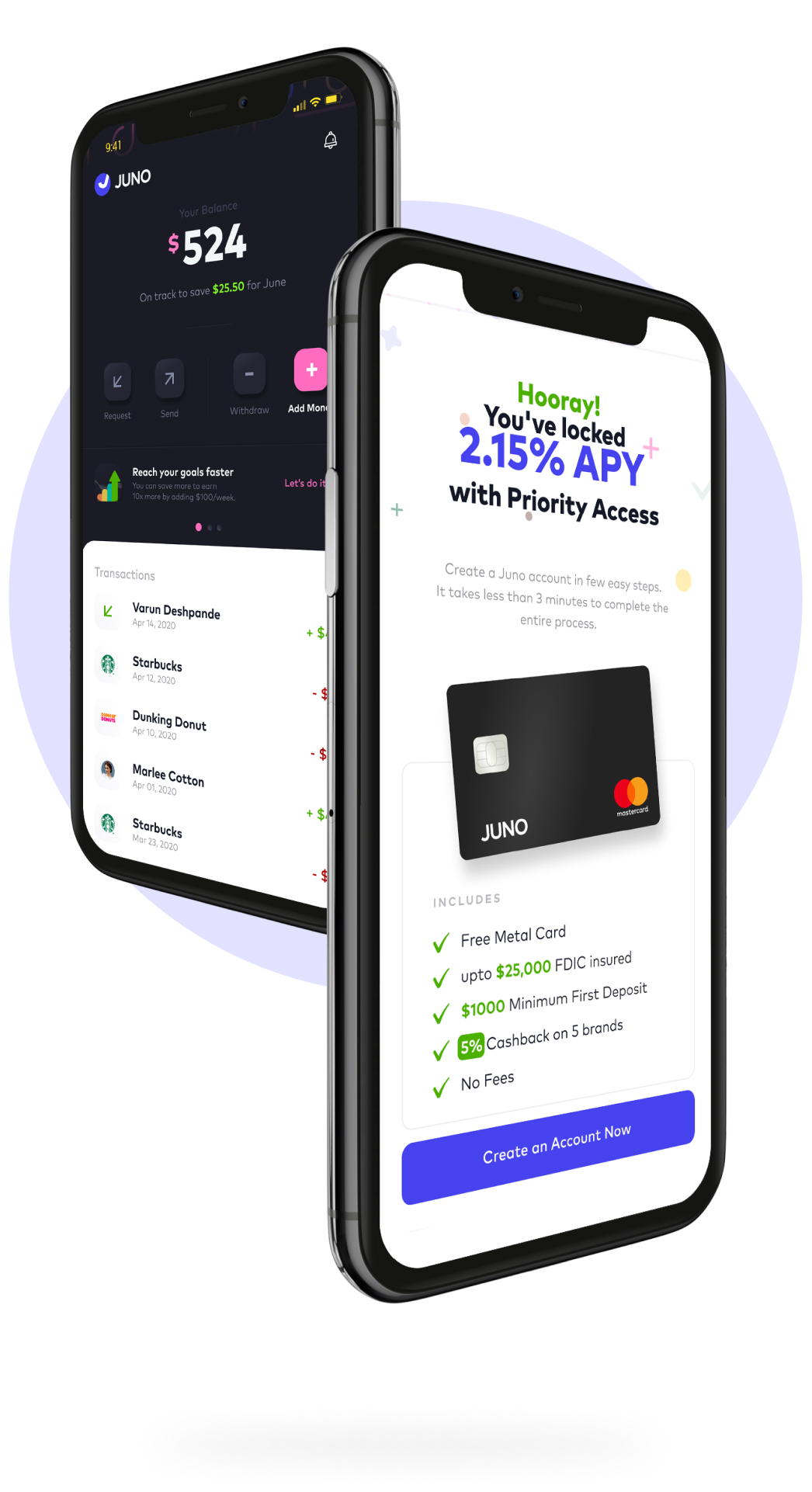 The Brief
OnJuno wanted to create a unique, yet simple and straightforward design. The focus was to design an experience that was easy to use and laid all the account details and expenses out in a transparent manner.
We had to ensure customers would have every detail and charge at their fingertips - what fees they were paying, the rewards they earn and from where.


The Design
Simplicity and openness were key when it came to the design. We created a clean, uncluttered interface in keeping with the brand promise of being transparent and uncomplicated. The brand and banking experience is modern, personalised, and stands out from the norm with a bold and lively, yet minimal colour palette.

The essential banking functions of adding, withdrawing or sending money were prominently placed on the homepage under the hero section. The account balance and amount of savings is highlighted and displayed for convenience.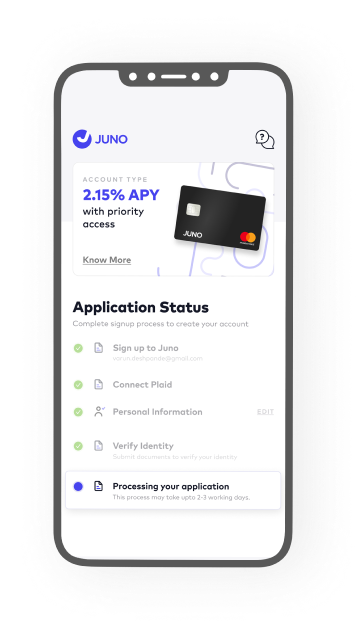 We cut out the complicated paperwork that comes with opening a bank account and minimised sign-up so the user is instead led through a hassle-free and quick registration process one section at a time.

OnJuno offers a unique cashback feature and user flow. Unlike most banking services which tie the user to a particular merchant to receive cashback from for a lifetime duration, with OnJuno, users can choose from a wide variety of brands and merchants according to their own preference. They can choose five brands to receive cashback from, instead of just one, and they can change these brands every month. OnJuno allows users to easily keep a track of their transactions and savings on each of their five chosen brands every month.



Modern, simple, transparent, functional and easy to understand user experience.

Hassle-free sign up process that simplifies paperwork for opening an account.

Hassle-free sign up process that simplifies paperwork for opening an account.